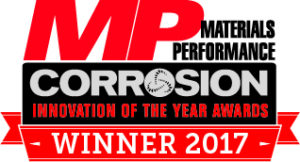 Cath-Tech is pleased to announce the CorrReader Test Station Surveyor has been presented with the NACE Corrosion Innovation of the Year Award 2017 at the NACE Corrosion 2017 Conference & Expo held in New Orleans, Louisiana March 27-30 2017. At a ceremony held during the grand opening of the exhibit hall, Cath-Tech staff along with our distributors from Beijing China, SANO Technologies who were instrumental in the product development, were thrilled to accept this award.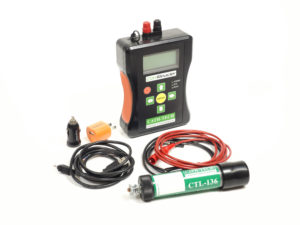 Pipeline operators perform test station surveys on a regular basis. This leads to vast quantities of hand written field notes that need to be later digitally transcribed into an operating companies Pipeline Integrity Management database. Our Customer, Petro China, approached our distributors in Beijing, SANO Technologies in 2011 to provide an economical solution for capturing the data! The Cath-Tech CorrReader was designed to electronically capture test station CP survey data to eliminate the need for hand written field notes and facilitate electronic records keeping practices. The CorrReader has a fully integrated internal GPS to synchronize with GPS current interrupters allowing the operator to capture the ON & instant OFF pipe to soil potential readings along with any AC that may be on the structure and log the data to SD card memory. The CorrReader also stores date, time, GPS coordinates, altitude etc along with operator comments & for each and every reading. Charge, program and download all via USB. All data files are in CSV format that readily import into any PODS compatible pipeline integrity data base. Graphs can easily be generated in Excel. No special software required! The unit has a user friendly intuitive interface that checks battery level, valid operating program, available memory, GPS lock & data safely logged. The CorrReader then brings up a comments screen where the operator can note test station ID#, any damage etc. Regulatory compliance documentation at a corporate level is more robust as the pipeline operator can prove precisely what date & time each reading was recorded.
The CorrReader is supplied as a complete kit with all necessary cables, charger adapters, test leads, reference electrode etc. in a convenient belt pack storage case complete with a 2 year warranty.