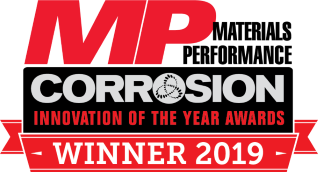 Cath-Tech is pleased to announce the Hexcorder Pro CIPS/DCVG/GPS pipeline integrity survey system has been presented with the NACE Corrosion Innovation of the Year Award 2019 at the recent NACE Corrosion 2019 Conference & Expo held in Nashville, Tennessee March 25 – 28 2019. Cath-Tech staff were thrilled to accept the honor at the opening ceremonies.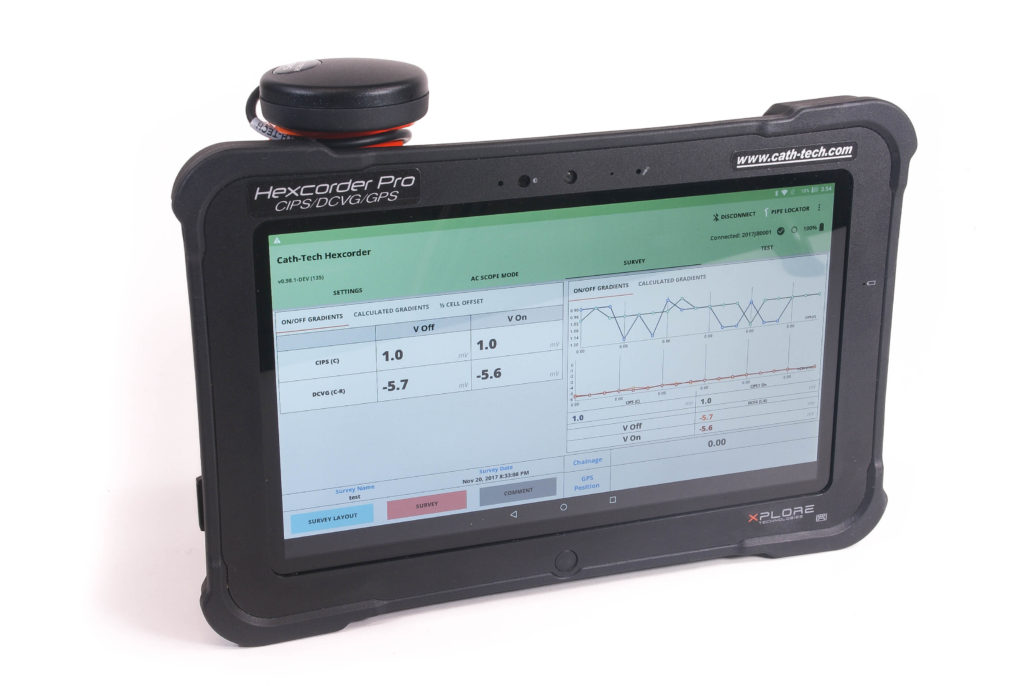 The Cath-Tech Hexcorder Pro is designed to provide state of the art pipe coating condition data (DCVG) &/or pipeline cathodic protection data (CIPS) with feature rich graphics in the field, in real time. The Hexcorder may be operated in numerous modes, DCVG only, CIPS only, combined DCVG & CIPS, multi-person DCVG mode etc.
Units are readily available from stock with no special software required. The Hexcorder Pro utilizes a ruggedized tablet for the display and keypad resulting in an optimal user experience working with the Android based Cath-Tech survey app. The app automatically updates when connected to Wi-Fi so you're always running the latest & greatest version! The operator has the choice of viewing any two of 5 available survey screens to display survey data. Survey data can be displayed as a graph, numerically, as analogue gauges, birds eye view of the survey team or in real time on maps! Data is exported to a computer as an ASCII comma delimited text file via USB connection and may be graphed using Excel or similar spreadsheet programs and is fully PODS compatible. The Hexcorder Pro is also Bluetooth enabled to pair with Radio Detection and Vivax Metrotech pipe locators to capture the depth of cover data and store it seamlessly correlated into the survey data.

Each and every reading taken during a survey with the Hexcorder Pro is tagged with Latitude, Longitude, Altitude, voltage gradient, PDOP, TR OFF, TR ON, date, time, chainage and any operator inserted notes or comments.

The four key considerations regarding our instruments are:
1) Perform DCVG & CIPS simultaneously with all data gathered at the exact same geographic locations at the exact same moment in time under the exact same field conditions unlike doing two separate conventional surveys!
2) All equipment is fully GPS equipped, enabled and data integrated.
3) No special software required, you already own any software you need!
4) The Hexcorder Pro is built by corrosion engineers for corrosion engineers specifically designed to do nothing but pipeline integrity surveys.
To download a free demonstration version of the Hexcorder Pro app to have a closer look at what you could be using please go to https://play.google.com/store/apps/details?id=com.cath_tech.demo

All Cath-Tech equipment is manufactured under strict ISO 9001:2015 quality control standards and come complete with our industry leading comprehensive 2-year warranty.